ALUMNI RETREAT IN BOLIVIA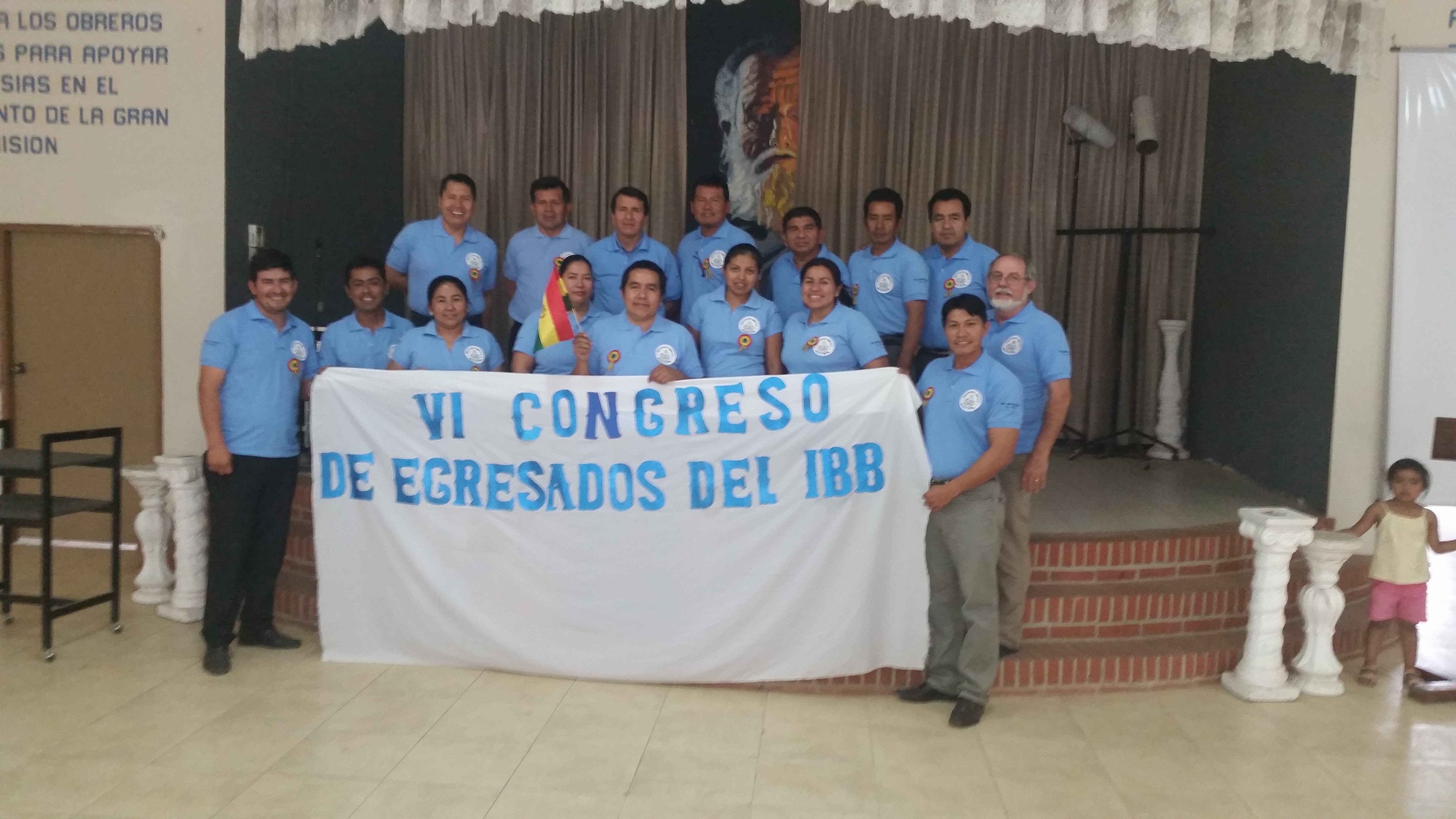 Just a couple of weeks ago I was privileged to speak at the BMA Bolivian Bible Institute´s Alumni retreat.  The topic of "Not looking back" from Luke 9:62 was the theme. I enjoyed sharing six m
essages with about 15 alumni in those days. Fellowship and sports activities were some added times of joy.  At least I didn´t score an "auto-goal" in soccer.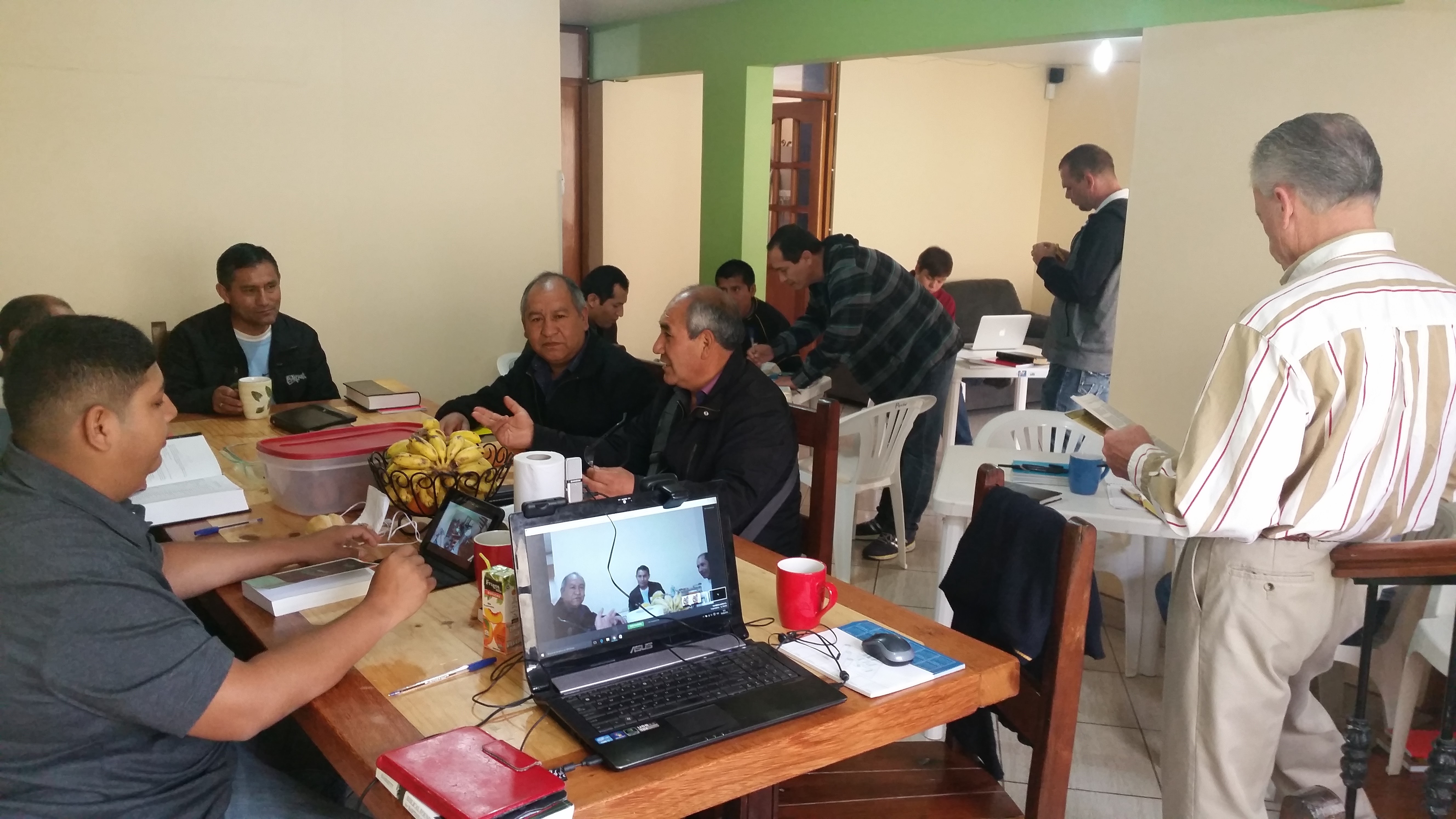 COURSE IN PERU
Áfter Bolivia I flew to Lima, Peru where I met John Michael and Angela Poulin. Later that same day Dr. Charley Holmes and two students, Santos Juarez and Axsel Zavala, arrived and we all traveled to Ica, Peru to teach a course on sermon preparation and delivery. Twleve students attended the beneficial course. Three of those were distance students from Mexico and Bolivia via the internet.
A BIG THANKS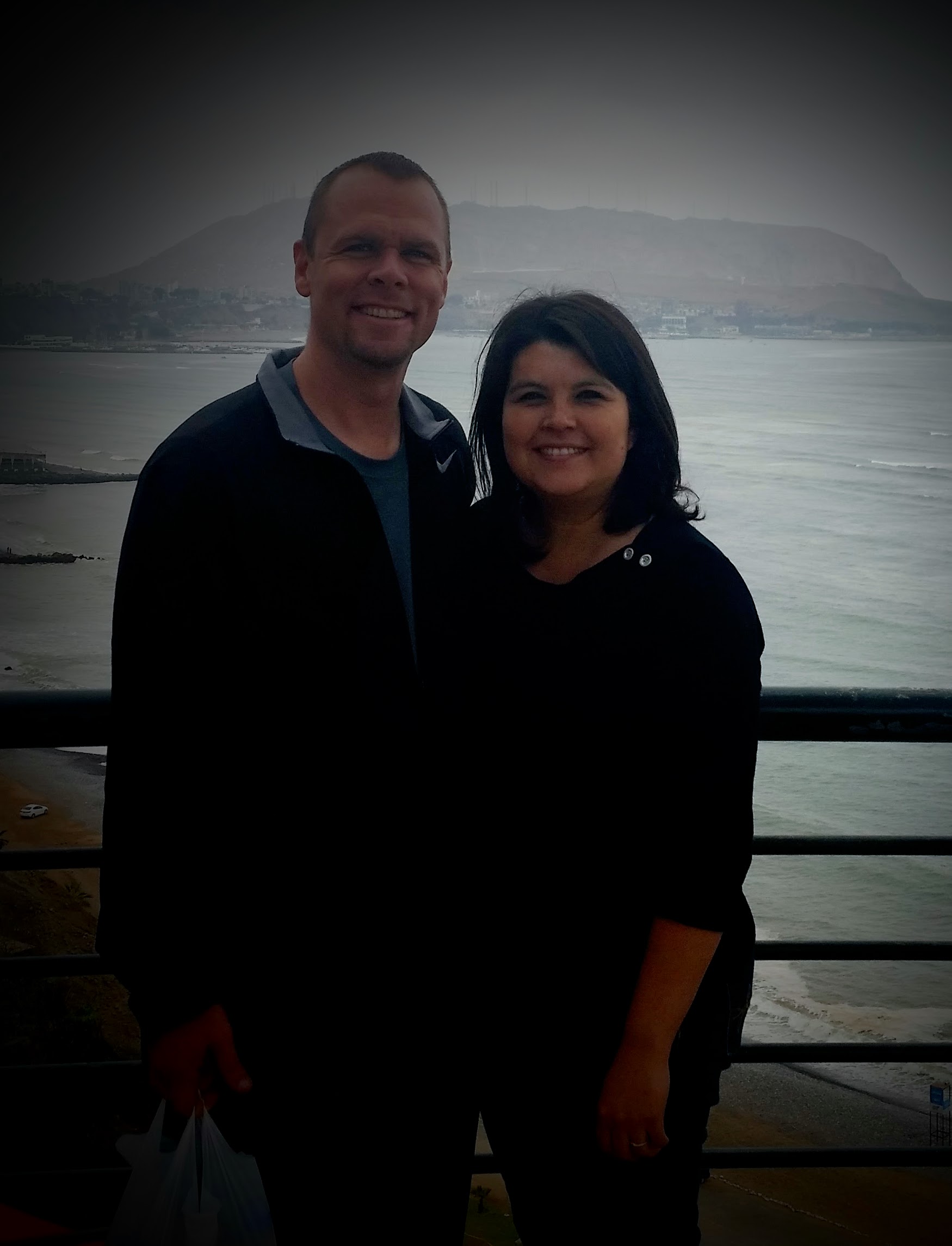 John Michael and Angela Poulin deserve a big thanks for hosting the course on sermon preparation and delivery.  Not only did the course meet in their house, they housed us from the U.S. (five) plus four pastors from Peru. Each day they fed around twenty people including students, their family, and some workers who helped.  They were gracious and helpful. May the Lord continue to bless their work there in Ica, Peru and the surrounding area.
UPDATE ON ROOF
The roof over the basketball court is at a standstill presently.  Five columns have been poured. Seven still need to be poured. All the steel rebar has been purchased. FBC of Livingston has given another $1,000 dollars toward the construction. At current prices another $1,300 dollars is needed for the cement, sand, gravel and labor to complete the remaining seven columns. If the Lord places this on your heart, no gift is too small. Send those offerings to the Ricky Williams Project Fund marked "Basketball Roof".  That address is BMA Missions Department, P.O. Box 878, Conway, AR 72033.For those who may be new to this newsletter, the roof at the basketball court at our Bible Institute near Aquismón will provide an extra benefit to camps who use it as their church camp sites.  Also, the BMA of Mexico can use it for their national meetings when no church chooses to invite it. Therefore, your gift would be a lasting blessing to the churches of the BMA of Mexico.
UPDATE ON PRISCILLA
While I was away in Peru, Priss fell again here with our daughter, Amanda.  That was due in part to her low hemoglobin.  She continues to be weak but now is "gun shy" about walking by herself.  She has several doctors´ appointments in these days.  Pray for her and her doctors so that she can see some marked improvement.